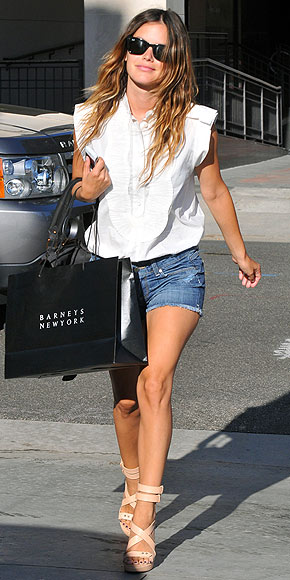 Rachel Bilson can make anything look amazing, here she is wearing cut-off denim shorts and a white top, so simple...but couldn't be cuter! The great thing about this simple outfit is that it can easily be recreated for any budget. Here is an outfit inspired by Bilson's for about $100!
Untitled
by
sequins and lace
featuring
wedge platform sandals
I love this outfit so much and all the pieces are so versatile they are worth buying and wearing again and again!